Welcome to the Sierra Vista Soccer League (SVSL)!
The Sierra Vista Soccer League is comprised of male and female players ranging form ages 14-65 of varying levels of skill. We are dedicated to assisting with the growth of players from U-6 through High School.
The league was founded in 2001 as a way of getting people together for some organized soccer in the Sierra Vista for people that were out of the youth leagues. The league started out as a CO-ED league and has morphed into an open league with no minimum female requirement on teams due to the lack of female players in the area. We are working to grow the league to provide both an Open Recreational side and a Competitive side. Our intent has changed slightly as we now intend to use our people, revenue and other resources to assist in the growth of the youth soccer players in the Sierra Vista area from the U-6 age group through until the players are ready to try out for College teams. We are committed to giving back to the Sierra Vista Youth soccer community.
If you have any questions or concerns, please feel free to Contact the SVSL
---
-- Be a Referee in Sierra Vista! --
---
-- SVSL 2022 Spring Winners! --
Champions
-- Bulldogs A --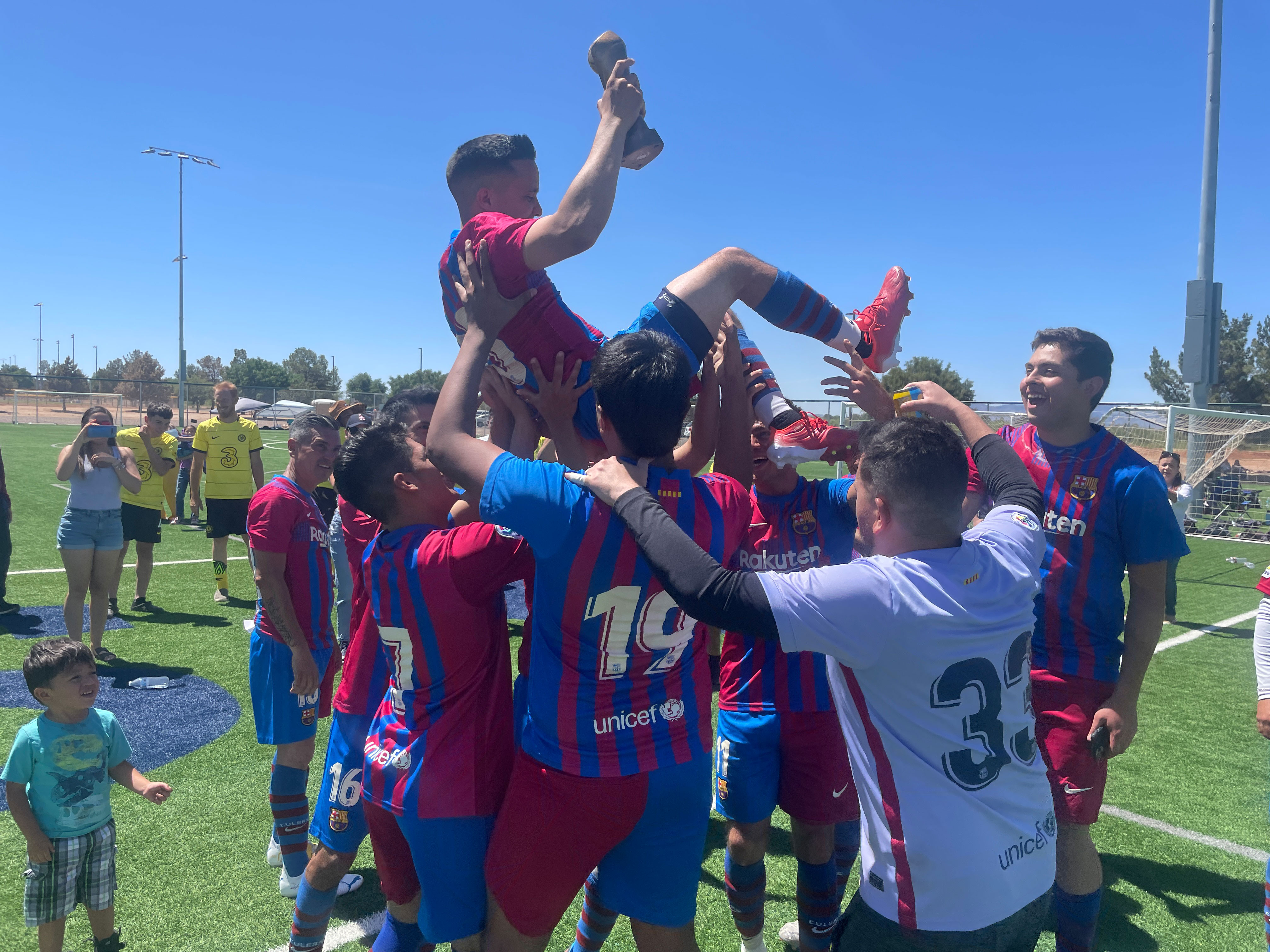 2nd Place
-- Aztecs FC --

3nd Place
-- Churruskys FC --

Announcements
No announcements at this time